Your bathroom project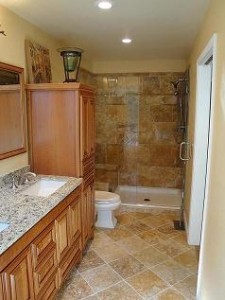 If you are just beginning your bathroom remodeling process, any size bath remodel, addition or renovation can be simplified and streamlined through our design and development program. The initial visit and consultation are free and includes:
Site evaluation.
We will review the project and discuss your ideas.
Cost estimates.
We estimate some initial costs and discuss your budget.
During the design portion of the project, we will submit multiple layouts for your kitchen scheme. Combined with your ideas and our design expertise, we will produce a functional and beautiful kitchen that meets your needs and budget.
During the construction phase, with years of experience in designing and producing bathrooms, you can rely on ArchiDesign for honest, fast, and high quality work.
925-202-3520
You can contact us anytime by using the Contact us link to leave a written request or inquiry of any kind